Keeping with the "Theme of the Week" (we have that???!!!), let me add in some more pictures of the outdoor venues we have considered. It still bugs me why I can't get the beautiful pics my fiancee is getting…
The Jewel Box at Mount Faber provides a beautiful backdrop for a wedding. The minus point is the need to travel up a hill.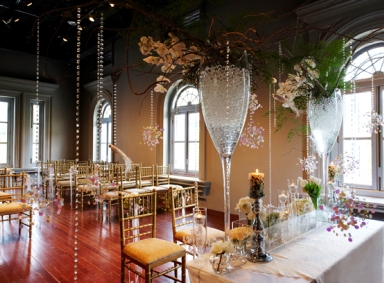 National Museum of Singapore is not really an outdoor venue (the Solemnization can be done in this beautiful room called the 'Balcony' and the reception at the garden area), but this picture did wow us. The elegant decoration here won us over, making it one of the potential place for our Holy Matrimony.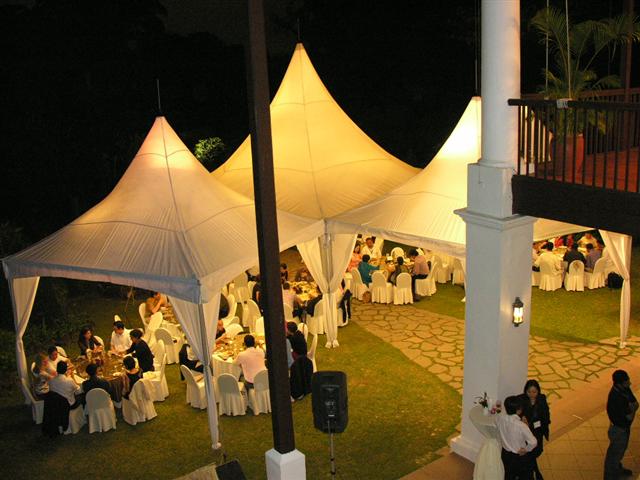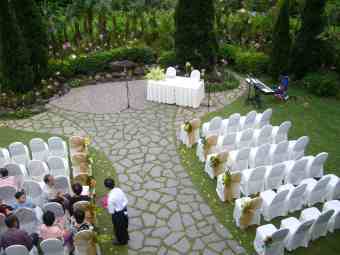 Another 2 pictures of Burkill Hall, Botanic Garden at different angles. At this current moment, it seems that there is a pretty high chance we may hold our HM here. Again the outdoor condition, food arrangement and finances will play an important part in the final decision.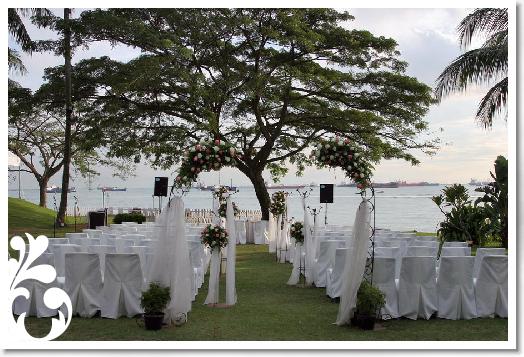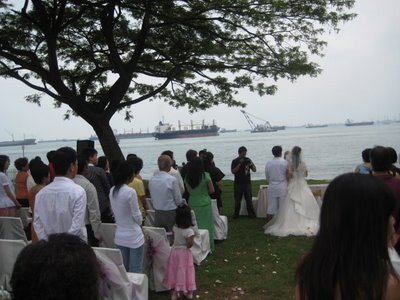 IMHO, for a beach setting wedding, Sentosa >> East Coast. This is mainly due to the recent development done to Sentosa. Rasa Sentosa has also made it easy to hold your wedding there (waiver entrance fee, bus provided to reach venue). There is a minor blip though. Look at both backdrops of the pictures and you can see the container ships.. not exactly the best views.
Ok, here ends part 3 of the outdoor venues. And I have not even touched on the 2 places that wow-ed me when I saw the picture…. Until next time!