Hellen and I had the consensus of having our Holy Matrimony in a place more unique, a place our friends do not often go to. Our first few thoughts include finding an outdoor venue.  It could be a garden setting or beach setting (not a poolside setting though), however there are a few considerations in our mind.
1. "HOT SPOT". Singapore is not known for being a cool country (maybe in more sense than one)… the heat wave can cause massive outpouring of my fragrant perspiration and down-right discomfort for our guests. Especially for the older relatives (Kiong ah, jin rua! – Ah Kiong, very hot!).
2. "GOOD FOOD". Catering could be unavailable for certain venues. This limits our choices and we are forced to using in-house catering at times. I do not like to be forced into settling for certain food without the chance of trying alternatives (Kiong ah, jin bo ho jia! – Ah Kiong, not nice to eat!).
3. "HONEY NO MONEY". The price can be daunting in an outdoor setting, especially in the current economic climate… blah blah blah…
(This is off-topic, if you want to know how the current economic situation came about, check out this awesome link: https://vimeo.com/3261363)
These are some of the venues we considered and the photos I have, Hellen has the better photos though…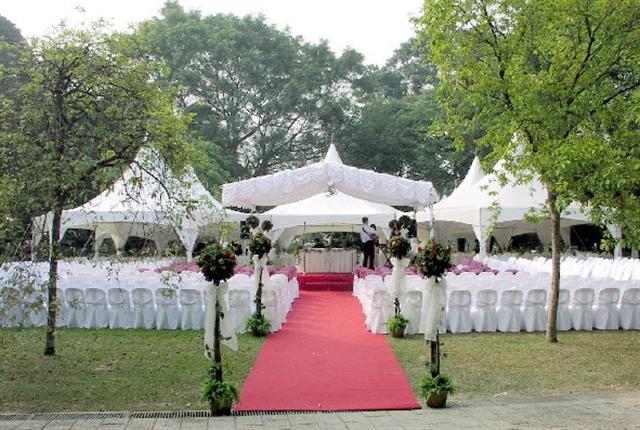 Fort Canning – Fort Canning, one of the more popular outdoor wedding venues in Singapore. The tents here seems extensive, but I foresee the guests complaining abt the heat.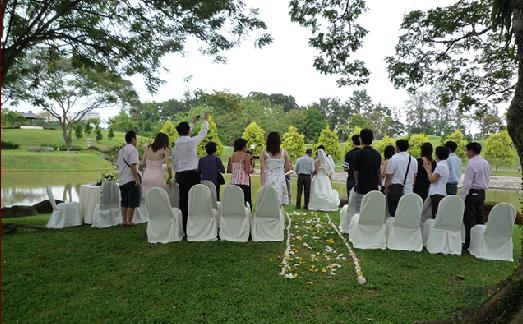 Japanese Garden – Not the best pic, but a pretty good view in the actual place. Did not really hear about people using this place. Romantic, garden wedding feels.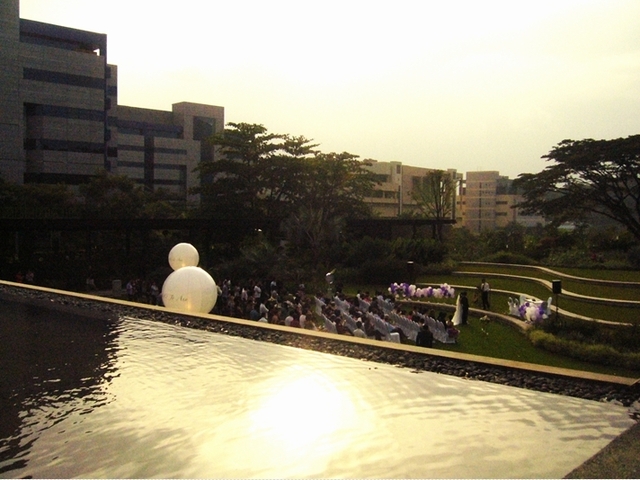 Hort Park – A ho(r)t and upcoming location for wedding. This setting looks impressive and is taken from the restaurant Kha, I think.
Guess what? These ain't my top picks! Hellen and I will post my fav outdoor venues in the next few days!