Planning a wedding starts with setting a budget. For many couples, it's also their first experience of making complicated financial decisions together. And these days, it's couples—not parents—who generally do the heavy lifting when it comes to paying for weddings and the events around them.
Having a plan for spending can keep you from wasting money unnecessarily. Knowing what to include in a wedding budget and how to save the money you'll need can help you start newlywed life on the right financial footing.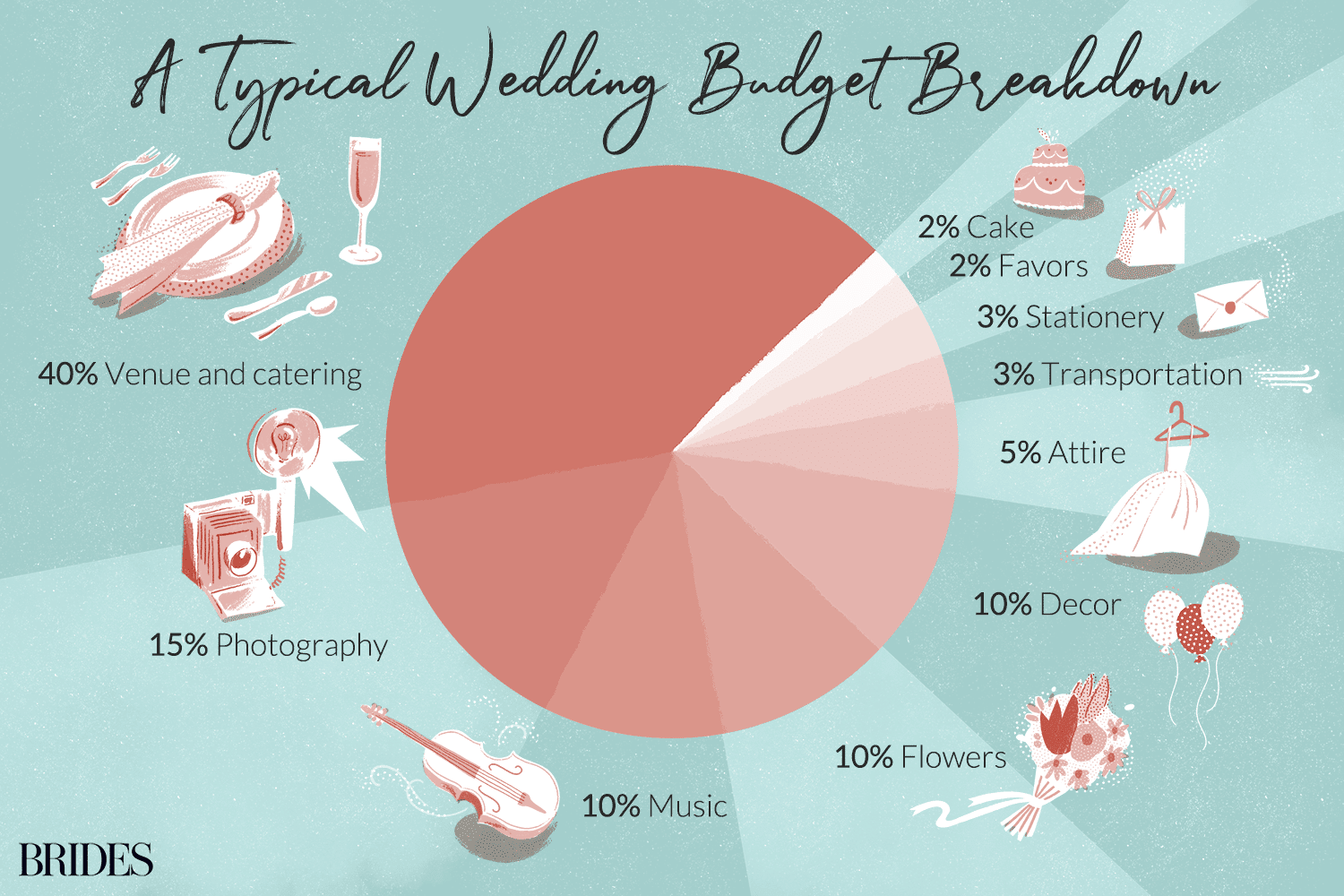 STEPS FOR SETTING WEDDING BUDGET:
STEP – 1
FIGURE OUT WHO IS CONTRIBUTING
Perhaps it's just you and your fiancé. Or maybe your parents or other family members want to chip in. Whatever the case may be, finding out who's eager to contribute to your wedding is a good first step in calculating your overall budget.
Try to ascertain how much each party is willing to spend, or what particular aspect of the wedding they'd like to take care of.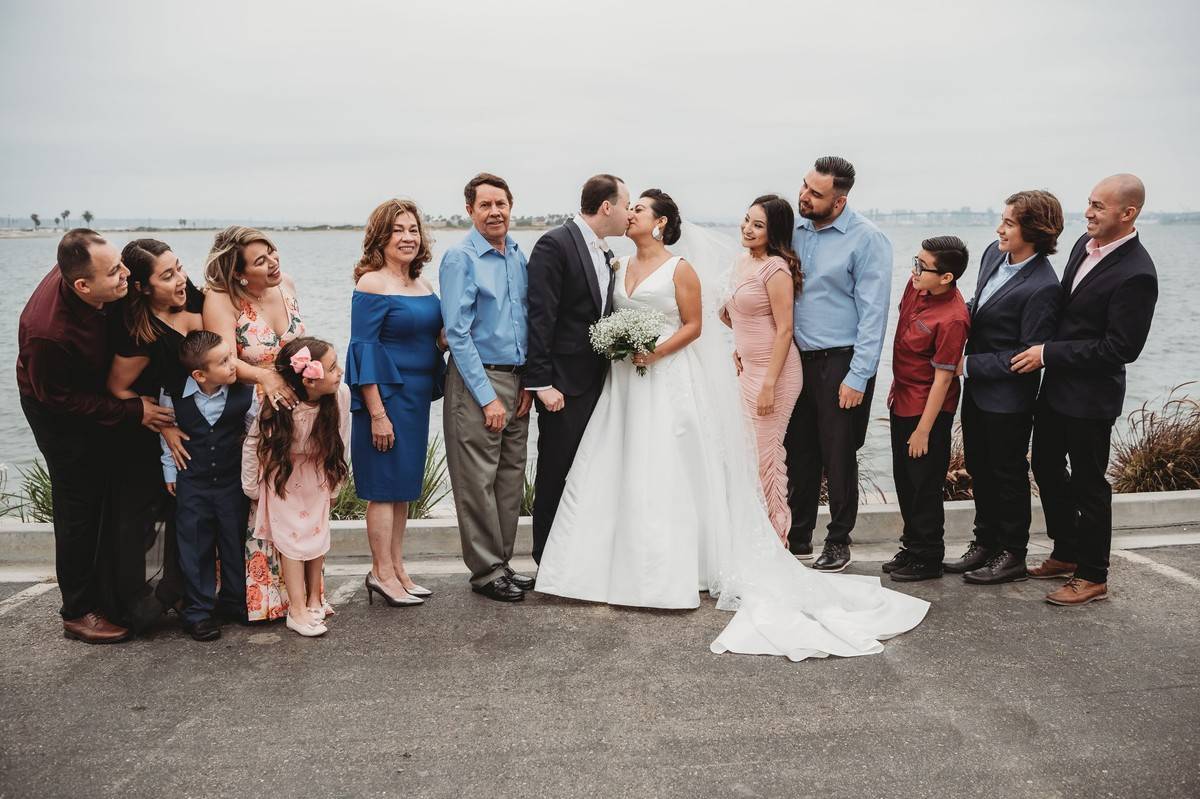 STEP – 2
CRUNCH THE NUMBERS
Once you have an idea of how much financial assistance you'll receive, focus on your own contribution.
How much can you and your fiancé realistically—and comfortably— afford to spend given all the real-life expenses you have to cover?
Based on your monthly income, how much can you both reasonably save between now and the wedding?
How much, if any, can you responsibly pull from an existing savings account?
Estimate your personal wedding budget based on your answers to the questions above. Then add any other financial contributions that you're confident are coming your way in Step 1.
STEP – 3
ESTIMATE YOUR GUEST COUNT
The cost of a wedding is pretty much based on guest count. The number of guests in attendance will determine not only the size of your venue but also how much food and alcohol you'll have to provide (which, by the way, just happen to be two of the biggest wedding expenses).
Looking at your wedding as a "per-person" expenditure will help put the costs into perspective. Your guest count will generate the number of items you'll need to pay for—including invitations, table and chair rentals, cake slices, and wedding favors.
STEP – 4
CHOOSE YOUR NON NEGOTIABLES
You and your fiancé will probably have differing opinions as to which wedding items are worth splurging on. Maybe your fiancé wants an open bar, but you'd prefer to avoid getting your guests drunk in favor of spending the money on a gourmet 5-course meal.
In any case, you'll each need to answer this question: What one wedding item is at the very top of your priority list?
Figure it out, and then budget for those two items immediately.
Once you decide your top priorities, you can allot a bigger percentage of your budget to them—which will also solidify how much you'll have left for the other wedding items that aren't so super important to you.
STEP – 5
DO YOUR RESEARCH
There are a lot of costs, both obvious and hidden, that you'll have to consider before nailing down where your wedding budget will ultimately land. It's no wonder that wedding budgets often get blown out of the water! So, educate yourselves about "hidden" costs—you'll have fewer surprises and be able to stick closer to your bottom line.
STEP – 6
DO THE MATH
After completing all 5 steps above, it's time to do a final reality check: Does your budget breakdown match the actual cost of your ideal wedding?
Once your estimated budget and your ideal wedding come pretty close to each other, create a spreadsheet and allot a certain dollar amount to each aspect of the event. We recommend using Google Sheets so that you can easily share your spreadsheet with your fiancé, parents, and anyone else who is contributing or helping you stay on budget.
The above information is generic, but if we talk about the Singapore context venue could take 60%-70% of your total budget. For example: If you are looking to invite 100 pax for your wedding in Singapore, be ready to set a minimum budget of SG $50,000. So, choose your venue carefully & wisely.
If you wish to find out more about how we can help you plan your wedding planning in your budget with a nice venue, book a free consultation with us or drop us a text at 96694213.
We are looking forwards to make your big day happen!