SIGNATURE SERVICE PACKAGE
In weddings, both decor and coordination go hand in hand. While one determines the overall look of your wedding, the other drives the smooth and unhampered running of various activities both leading up to the event within the event and after the event – like light and sound, music and the teardown after.
Our bestselling package, the Signature package offers a combination of the services that brings you the best combination of well-designed and well-coordinated wedding. It is also the most value-for-money as you will save S$1,000 and get more services!
Who it's suitable for : Our bestseller package, this one is suitable for couples who want a hassle-free wedding where we customize decor, wedding stationery and provide wedding coordination services for a smooth experience.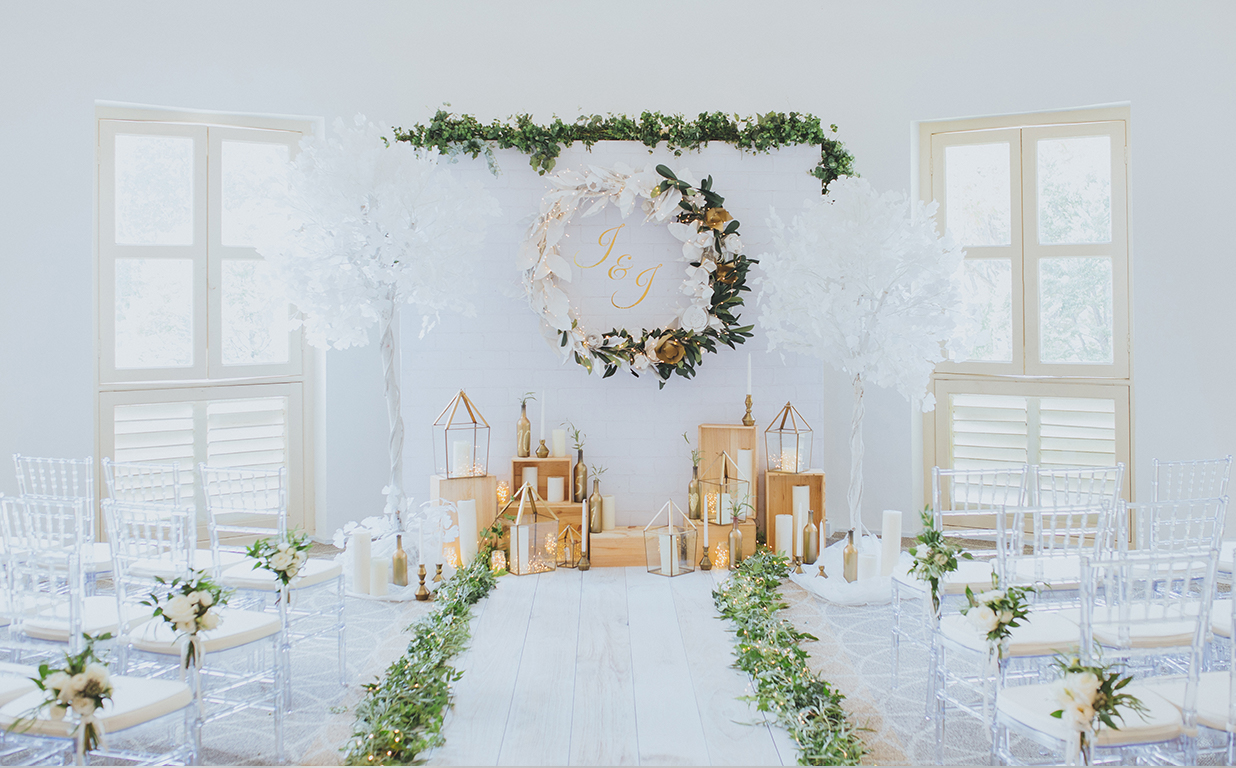 This package includes:
Personalised wedding stationery from the invite to the seating plan. Read more here.
Customised wedding decor from the backdrop and centerpiece to the wishing table. Read more on what's offered here.
The dream package that gives your wedding a professional feel, ensures everything runs smoothly and leaves the hassle of planning the event out of your life. Read details of this service here.