While we are still searching for the "right" venue for our holy matrimony, I will share my inspiration and the setting ideas for outdoor venues.
Of course most of the pictures are taken overseas, where the weather is much more cooling in the afternoon, so they have more options for the outdoor ceremony. For us, most probably we still stick to the high tea timing of 4-7pm . Although we want to push it to brunch or luncheon, I think the groom will be covered by sweat by the time he says the vow!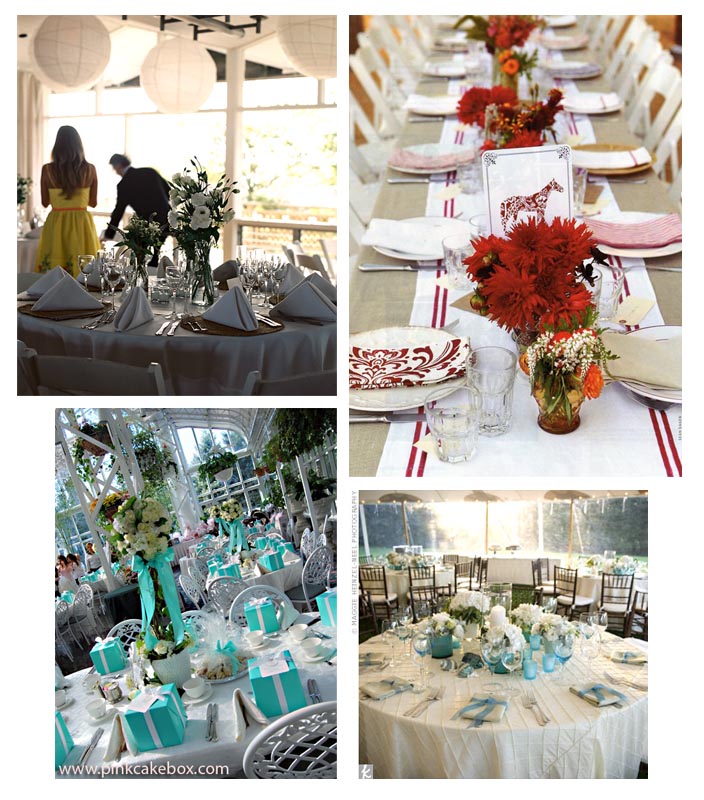 I like the blue ribbon againts the white napkins on the right down pic, with blue centrepiece. I think blue tiffany works better with white. It gives me idea for our table setting.
# 1.Wedding Inspiration : CHRIS + JAYME
When an associate creative director marries an art director, you can expect creativity in every aspects. But when the art director is working in Martha Stewart Weddings magazine *the bible of nuptial celebration for some*, you should expect even more. And yes, they didn't disappoint me, their wedding is simply beautiful and warm.
Taken from Martha Stewart Weddings Spring 2009 issue.