Lush bouquets, grand centrepieces and fairy light aisles. Wedding decor tends to be the main feature in photographs on Pinterest, Instagram and the albums newlyweds put up.
If you think back on weddings you've attended, you might remember decor that made you whip out your phone. Or you might have waited in line to snap a photo under a gorgeous arch of flowers.
But as you plan your wedding and the costs pile up, the question of whether you actually need wedding decor comes up. Is it a need or a want?
In reality, you can get married without wedding decor. You can even get married without all the frills of the wedding. Some couples have skipped out on this and opted for the hassle-free elopement (25 Epic Photos That Will Make You Want to Elope). But decor seems to still be a mainstay in weddings, big or small. Thanks to Pinterest and Instagram, wedding decor has gained much exposure and create awareness among the brides-to-be. With this, wedding decor is no longer just something nice to have but crucial in making your wedding feel personalised. In Singapore wedding decor has moved from a want to a need in. Afterall we all need a pretty picture to post in our Instagram.
To help you in your wedding planning, here are 3 common decor myths, debunked: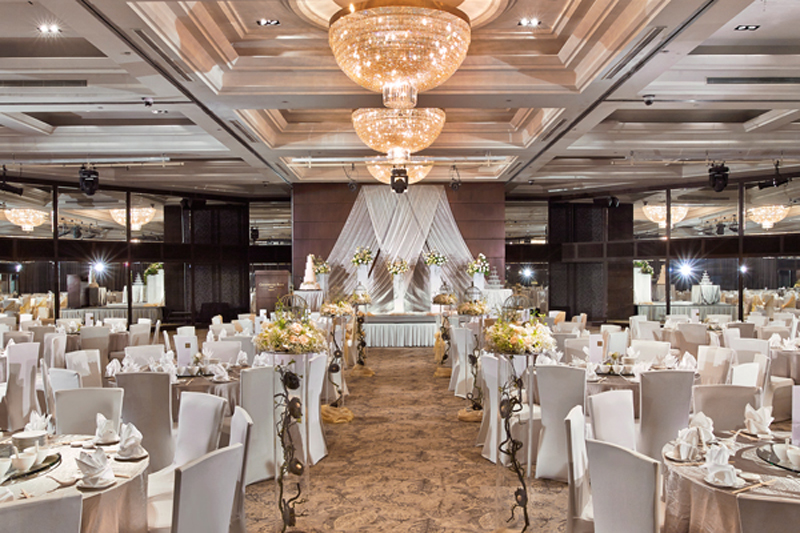 Wedding Decor Myth 1: The venue provides decor, it's enough
Many venues include decor in their packages and it may seem tempting to settle for what they provide to save costs. However, many couples tend to end up disappointed by what they get on the day itself. As these packages understandably scrimp on the decor for the price to be attractive, the setup will likely be basic.
To avoid disappointment on the day itself, there are a few things you can do. Create your signature look and mood board with the color theme and get the hotel's florist to change the flower color to your own mood board. You can still choose their theme with the specific stands, usually, florist doesn't mind to change flower color as long as the type of flower is the same. You can also create a wedding branding with a cohesive graphic for the individual menu, table number, and invitation. You will impress your guest with these details.  You can also engage a wedding stylist to add that personal touch to other parts of your wedding.
Wedding Decor Myth 2: I Can Get My Friends To Do It For Me
You may have friends good with craft you think you can call on to help you with your decor. This saves you time and also money, as they probably would not expect anything in return. However, this option tends to leave out consideration for the time your friend would need to spend on it at their own expense. Many couples have never done decor and are unaware of how much time and work goes into it. Time will be spent researching, planning, sourcing, travelling, purchasing and then eventually putting everything together.
Couples also do not realise that it is only fair that you cannot expect everything to go your way when your friend is doing it as a favour. Nightmare stories are plenty, such as a bride who wanted large pastel balloons for the aisle and ended up with small, bright-coloured balloons when her friends could not find the balloons she wanted.
You can get your friends to prepare certain decor and small task  while the main responisbility should be handled by professional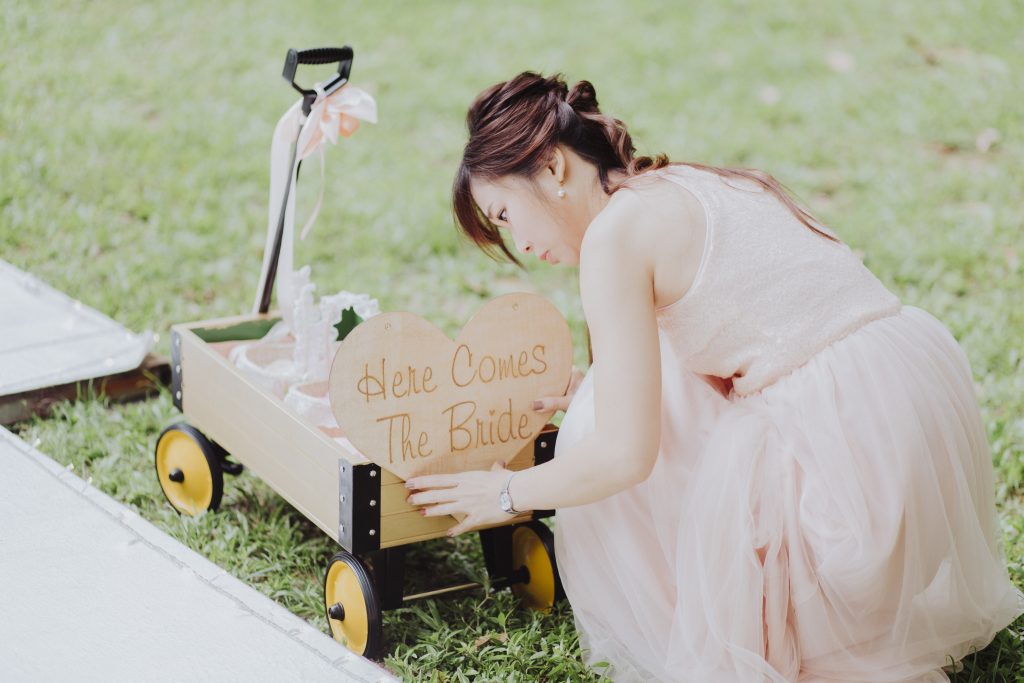 If you want a certain look, place that responsibility on a professional stylist instead of unfairly putting that stress on a friend. In the event you do decide to get your friend to help you, don't take their help for granted by being considerate in your requests and factoring in some compensation for their time and effort.
Wedding Decor Myth 3: I Can Do It Myself
Articles and videos for a DIY wedding are plentiful. Couples may take this route in hopes of saving money by taking things into their own hands. What they might not anticipate is the amount of time that goes into DIY-ing your own wedding. What looks like 5 easy steps in the article skips out on all the preparation work to be done beforehand. Minutes in the tutorial video misrepresents the actual time it takes to make it. Couples who have not done decor prior to this would find themselves suddenly swamped and unnecessarily stressed out.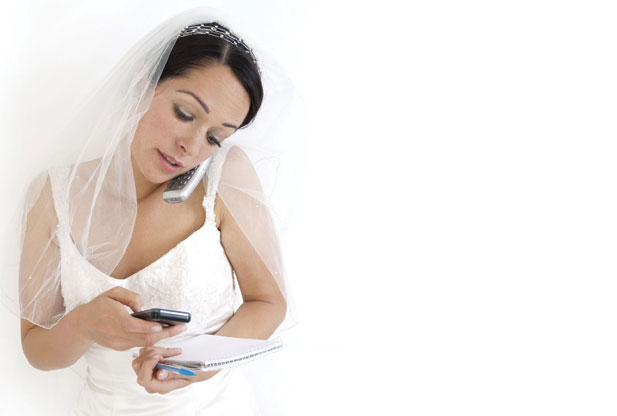 To avoid this altogether, allow the decor to be handled by a professional. See that the amount you spend is worth giving yourself a stress-free wedding journey and also protects your relationship. The wedding decor does not have to burn a hole in your pocket. Be upfront with your stylist about your budget and let them help you find creative ways to work within it.
We have decor packages curated especially to suit different budgets. Drop us a message here or email us at [email protected] for more information.