Every Indian bride has a special corner for wedding ceremonies lehengas! And what makes us root for them with all our hearts is how they perfectly complement the glitz of Indian weddings. In an array of wedding-special outfits, every bride must keep herself a lehenga for at least one function.
1. SHADES OF PINK BRIDAL LEHENGA
For their wedding lehengas, brides also went for different shades of pink. Brides went from very subtle nude pink to bold dark red pink.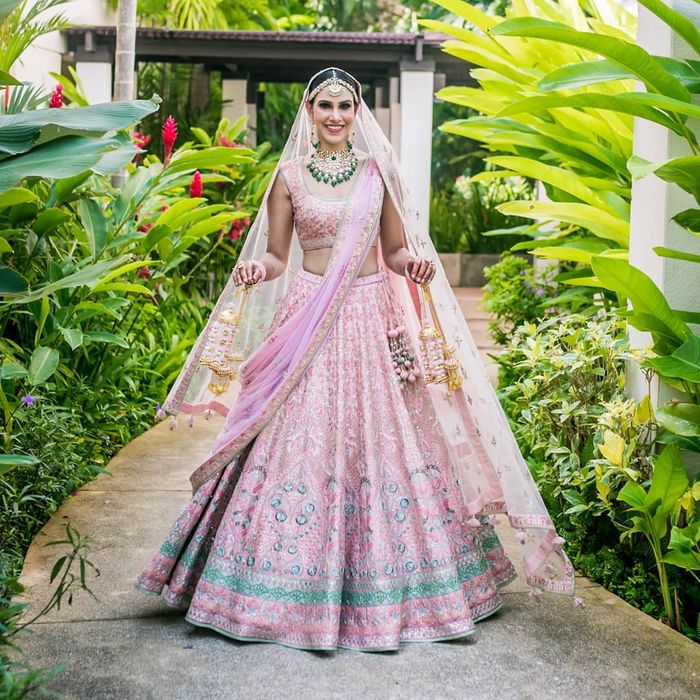 2. GREEN BRIDAL LEHENGA
Green is an auspicious color that signifies prosperity, happiness, and fertility. And, we are in love with dark green bridal lehengas that brides opted for their D-day and it looks gorgeous!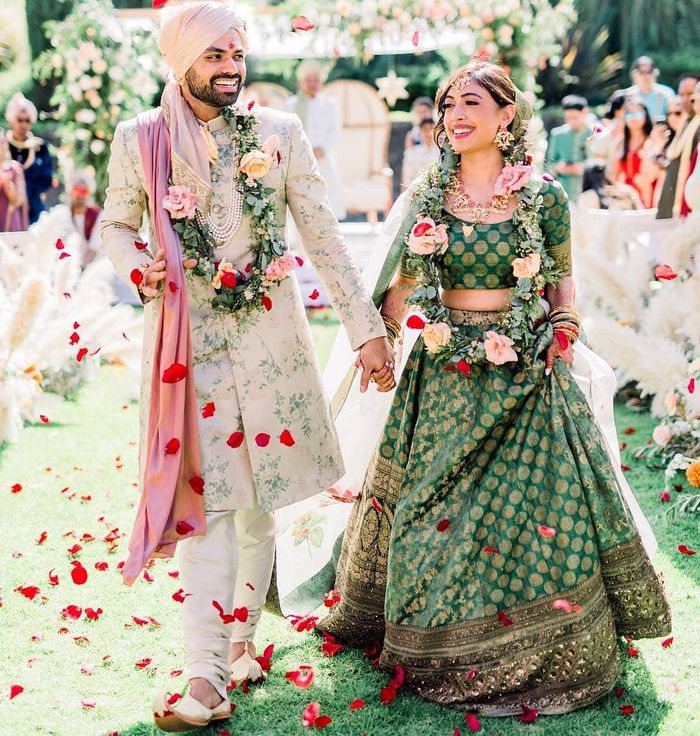 3. WHITE BRIDAL LEHENGA
White color has never been really associated with Indian weddings, given how vibrant weddings are in India. But brides took up the challenge to inculcate the color white in their weddings. There are brides who ditched red for their wedding lehenga and chose white instead, which looks so elegant and modern.
4. COLORS OF THE FLAME BRIDAL LEHENGA
Brides who chose shades of yellow and orange for their lehengas. lehenga of colors orange or yellow with a simple look and minimal jewelry makes this bride appear nothing less but glamourous.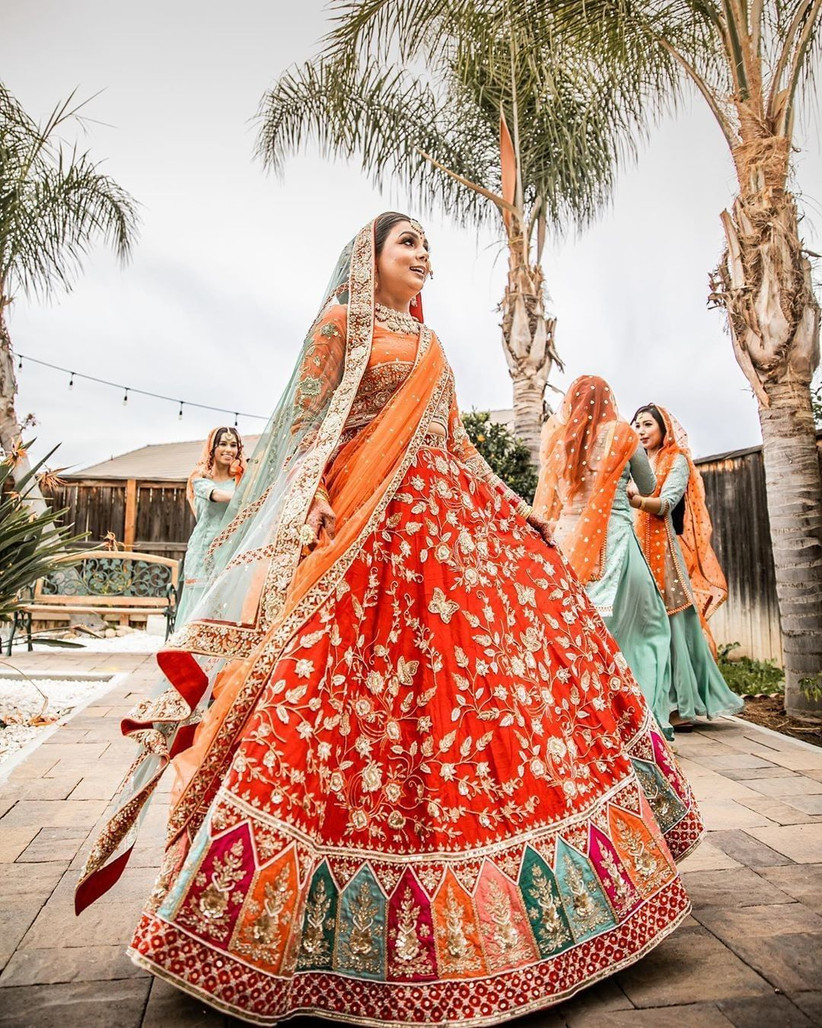 5. BLUE BRIDAL LEHENGA
Brides hose sky blue to royal blue as the color for their wedding lehenga. With royal blue color lehenga and blouse embedded with intricate and heavy work and a pink dupatta, this bride looks graciously royal alongside aesthetic.
6. RED BRIDAL LEHENGA
We talked above about pastels, dark-colored outfits, and multi-colored lehengas but there is one color that rules it to date. Yes! It's an ever-charming RED lehenga piece that not only looks bright as ever but is perfect for the brides.
So, brides when in doubt wear a red bridal lehenga and flaunt it like a diva cos you can never go wrong when you have a stunning lehenga outfit all drenched in your favorite color that brings happiness and joy for this beautiful chapter of your life!
Brides, it's your day. Choose a bridal lehenga that makes your heart flutter. Red, yellow, blue, green, it does not matter; wear a lehenga that reflects your personality. These offbeat bridal lehengas have inspired us a lot and we are sure that you are singing too!
If you wish to find out more about how we can help you to choose your Wedding Lehenga according to your Wedding theme for your Big-Day, book a free consultation with us or drop us a text at 96694213.
We are looking forwards to make your big day happen!