When it comes to wedding theme colors, there are so many options to choose from. Now more than ever, so many color palettes depending on the season, culture and venue are gaining traction with brides and grooms-to-be but White will always remain a classic choice. If you're looking for wedding theme color inspiration in white – you're at the right place.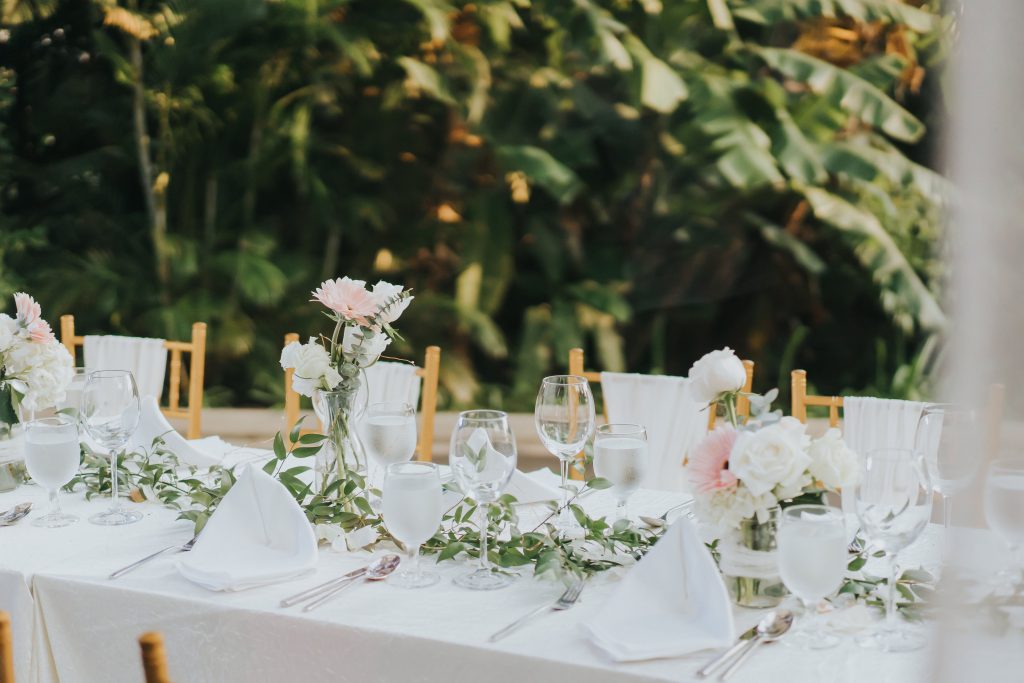 Is white the right choice for your wedding theme ?
White is associated with new beginnings, purity and innocence. White weddings look clean and traditional as well and work for various venues both indoor, outdoor and in between. 
Choose a white theme for your wedding if : You love clean, minimal decor and prefer classic, vintage palettes.
The traditional bridal gown is white in color to symbolize the virgin bride – so if you're having a white wedding, adding accents of white to the overall look and feel of the wedding will help bring the wedding theme together at your wedding venue.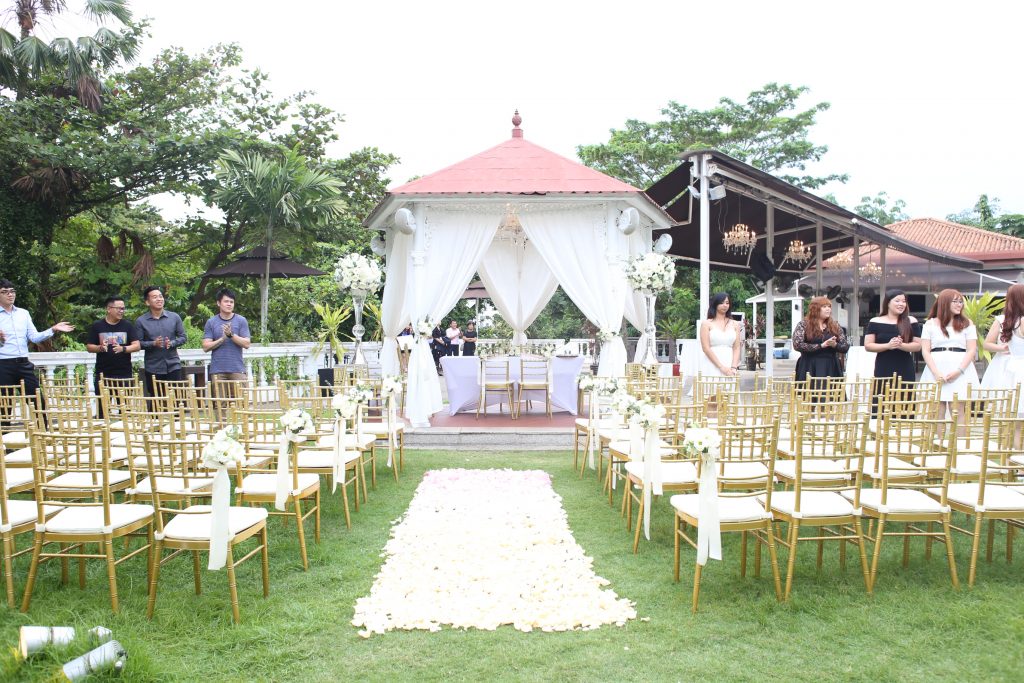 If stark white isn't really your thing, eggshell white or off-white are some warm-toned options. Cream is another great color for decor – mixed with the green from leaves or flower stalks, it presents a perfectly good combination to the wedding theme without seeming too washed out or vapid.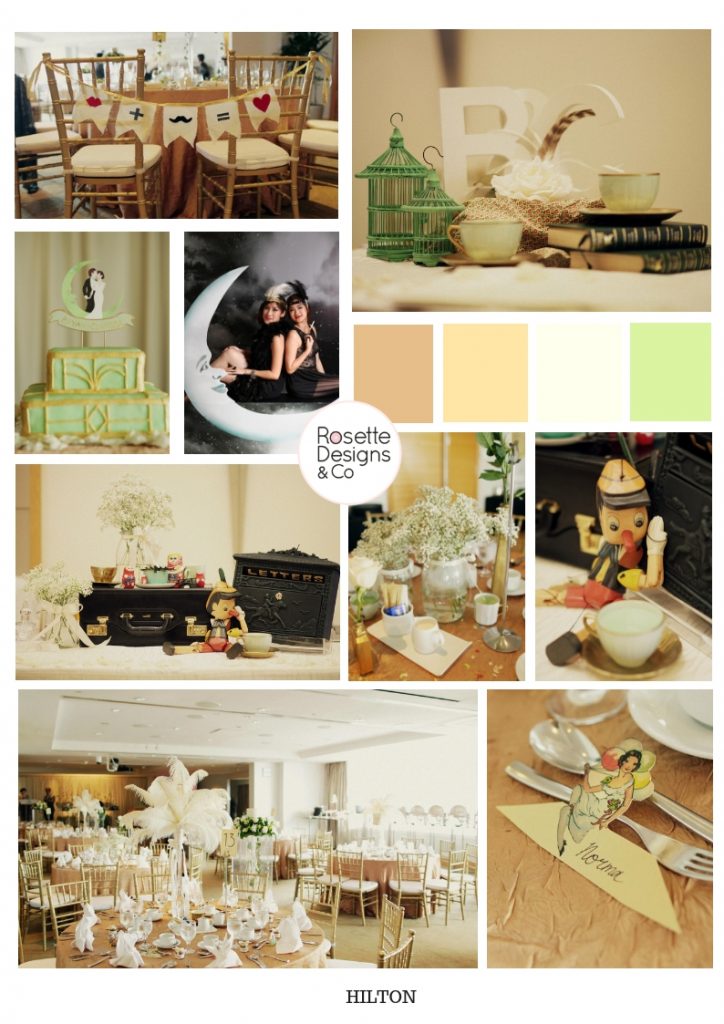 Color Palettes –
If you're opting for a mixed color palette with white  for the wedding theme :
Color palettes are super useful tools to create your wedding theme and decor around. Apart from decor, you can also use these palettes in your wedding stationery, bridesmaids and flower girl dresses, wedding favors and the like, to create a completely cohesive effect around the wedding.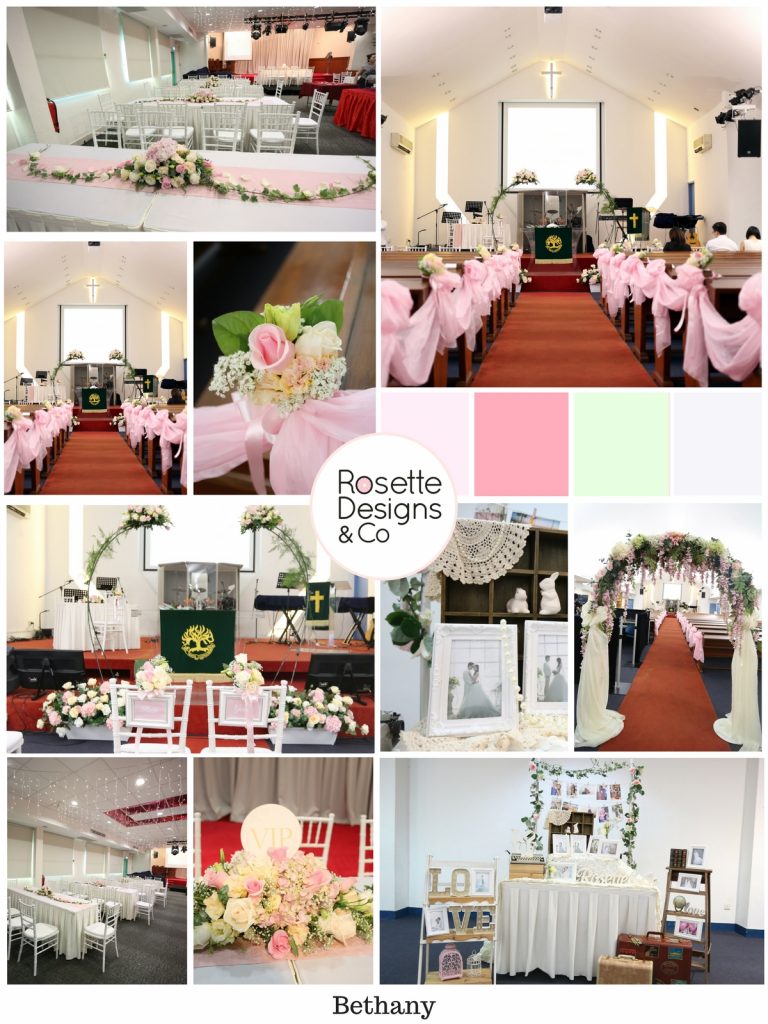 Choose from shades of – Ivory, Cream, Eggshell white or Off-white
Some decor items that can be part of the wedding theme are
the wedding backdrop
aisle decor
floral arch
wedding stationery – cards, menu, signage, wishing table
car decor
seating plan
bridal bouquet
centrepiece
You can also add other props or alter some according to your vision and budget.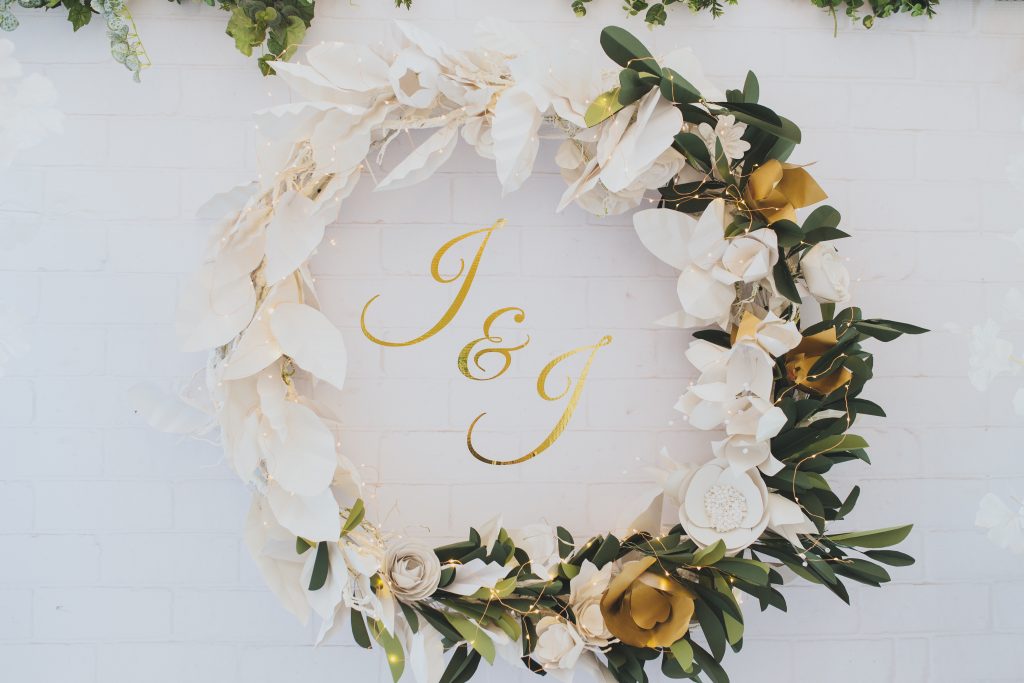 For help in choosing your venue, white looks best in :
A traditional Church wedding

A ballroom

A lawn or garden wedding
To understand how your choice of theme color can be materialised with our range of services to come to life on the big day , read more here.