A wedding theme is more than just the look or color of the wedding, the theme of the wedding is also about the people getting married and their story. When you're deciding the theme of your wedding, there are a lot of factors and little details to keep in mind that will determine which theme works best for you and your future spouse.
We're going to make it really easy for you guys to get the hang of this, because we care about making your special day as much about you, as you'd like it to be.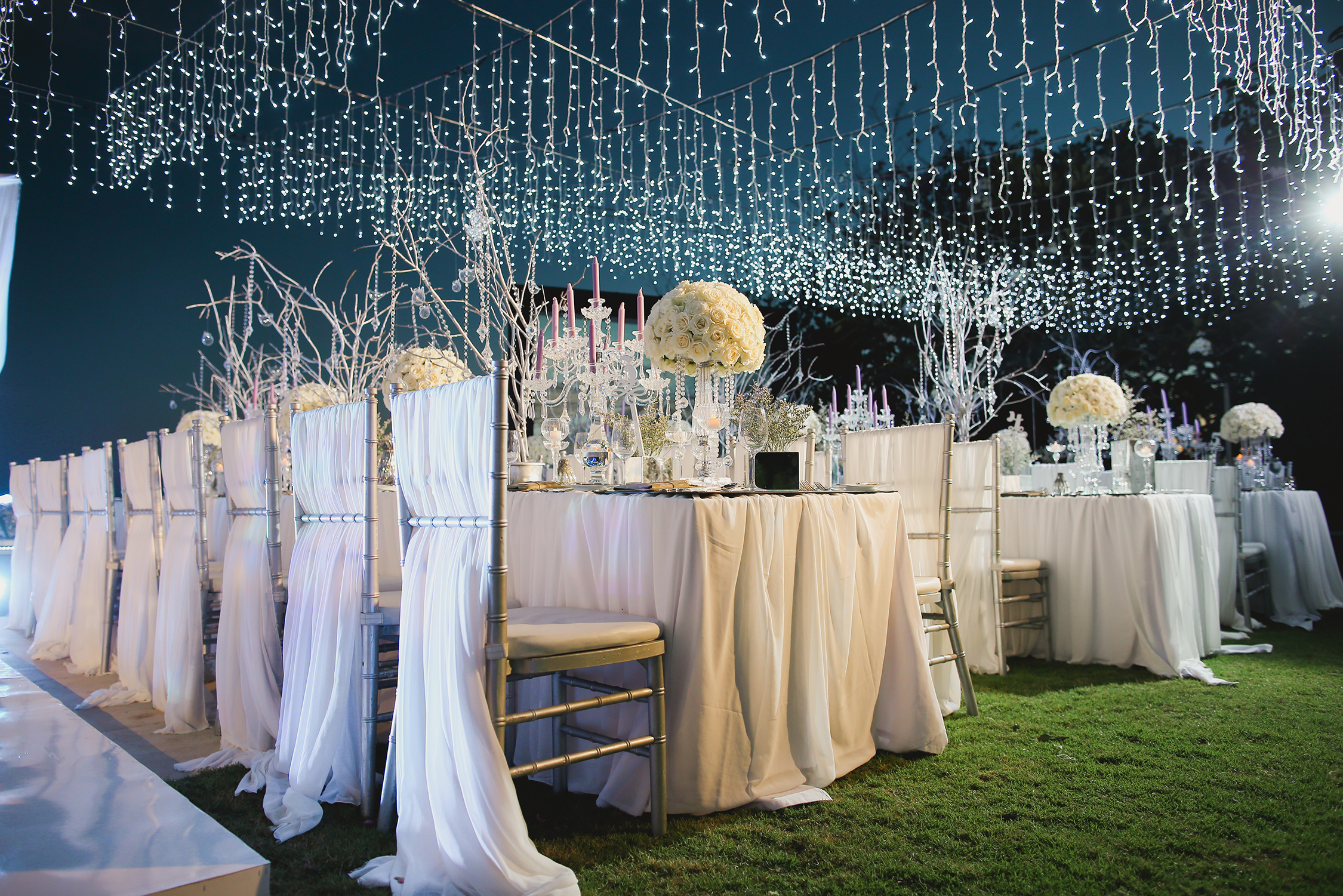 Your wedding venue :
The venue of the wedding is super important for your theme . Some important questions to ask yourself to help get an idea are:
– Do I want it indoors or outdoors ?
– Do I  want it during the day or in the evening ?
– How large is my guest list going to be ?
– What kind of weather can I expect that time of the year ?
– Which place would be most meaningful for my future spouse and me ?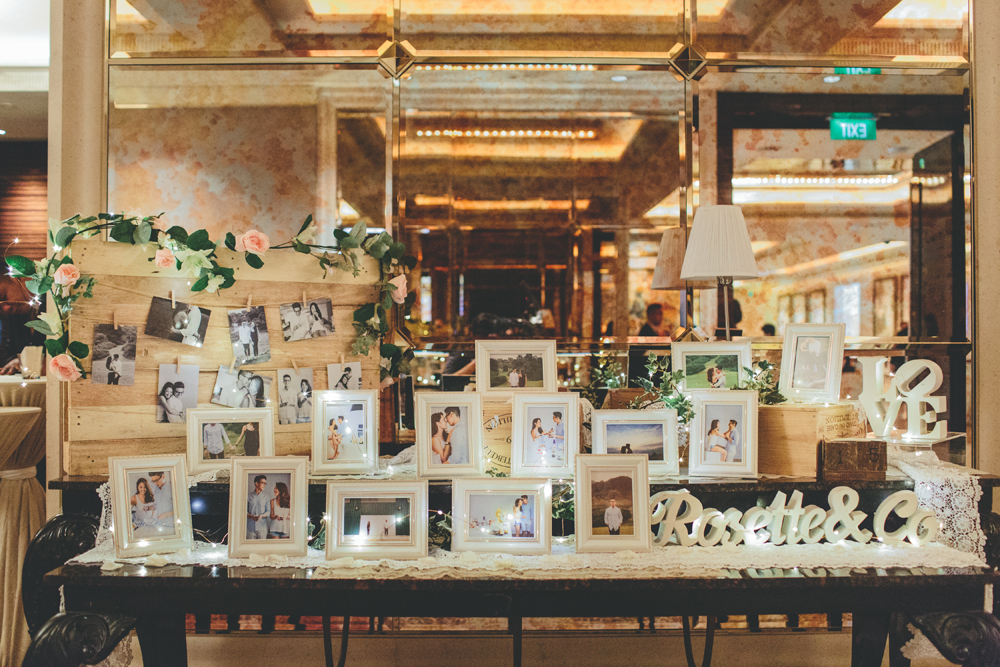 The décor :
The décor is perhaps the most important aspect of the wedding that adds the overall feel and mood to the wedding. To help figure out what kind of décor you want at the wedding, consider these points :
– What common interests do I and my partner share ? example football, music, movies, fashion etc. – your décor can incorporate elements of these elements.
– What kind of flowers do we like or what to see our décor showcase ?
– What style are we going for ? – Vintage, Dreamy, Rustic, Modern, Victorian, Romantic etc
– What color palette do we want the décor to be in ?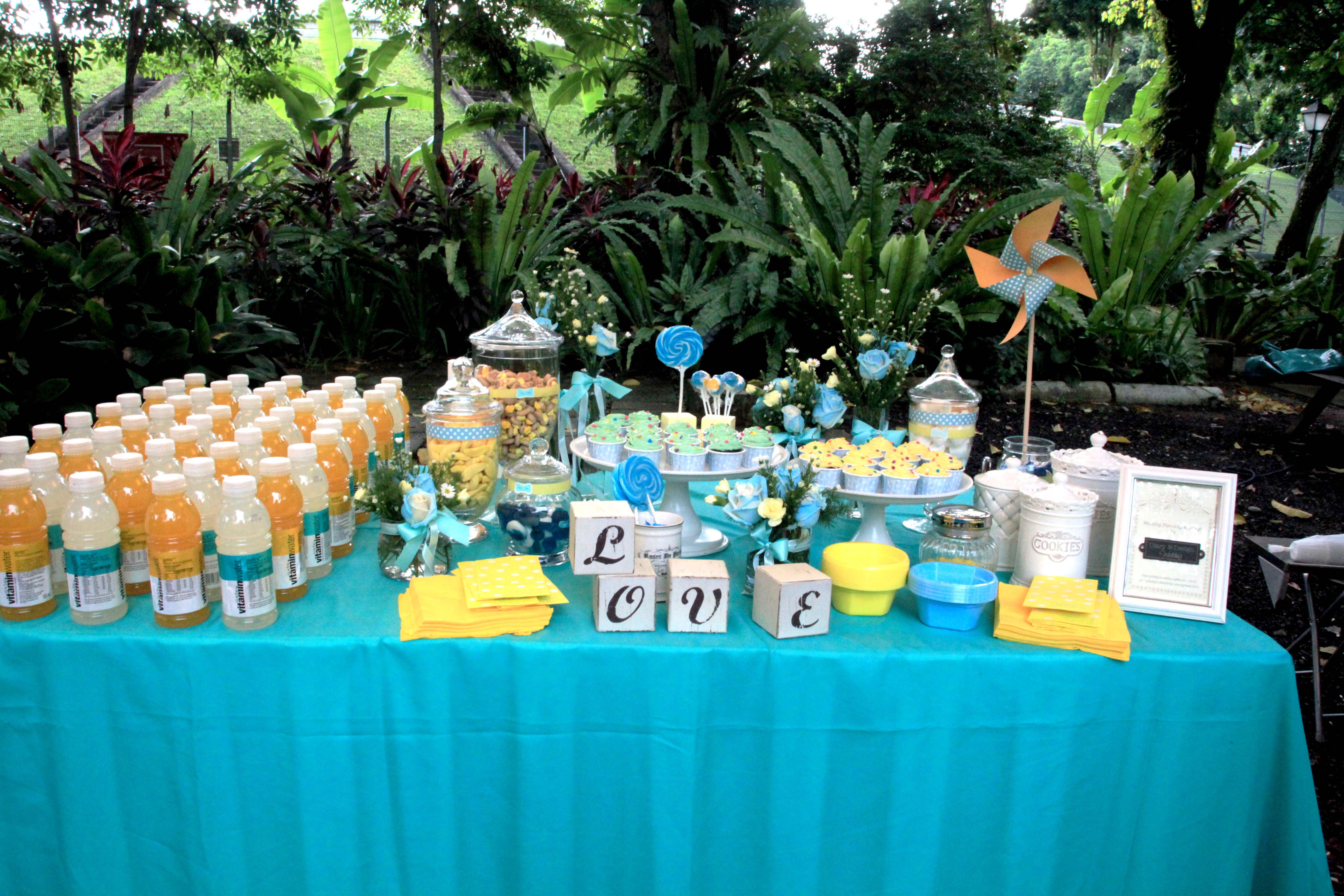 The colors :
Colors play a major role in the theme of your wedding. Choose from warm and cool colors. Pastels look especially pretty in wedding décor and lend a dreamy, romantic lens to the setting. You can also choose colors for your own color palette. Break away from the traditional favorites and feel free to choose colors that go well with each other. The bridesmaids and flower girls can wear these colors too, and the flowers can be in any one of both these hues.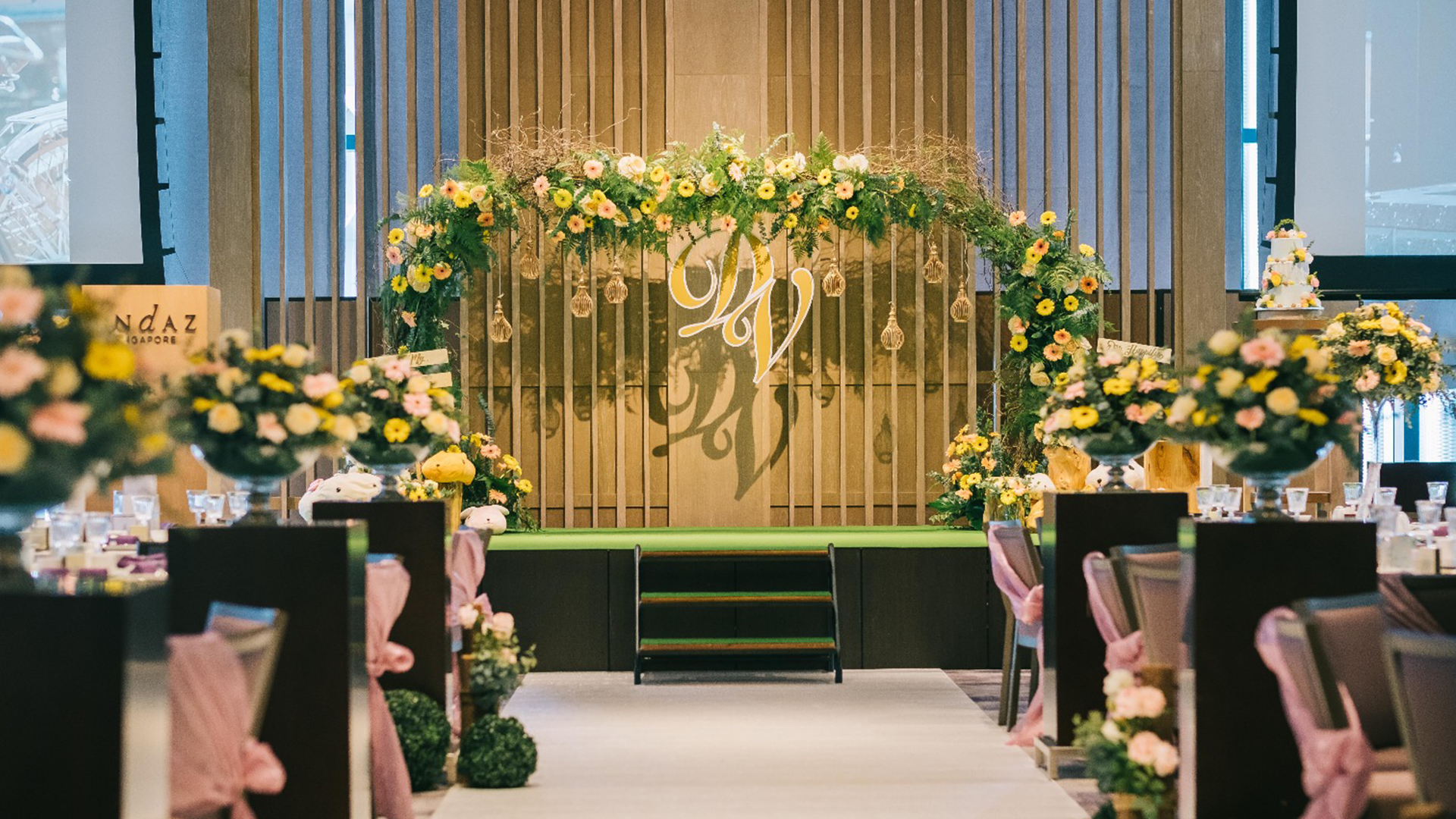 Special elements :
Adding a beautiful centerpiece to your wedding or adding an interesting backdrop are some great alternatives for special elements. At Rosette, we have our own inhouse design team that curates ideas and designs specifically to your needs so you can both feel actively involved in the planning of your wedding without breaking into a sweat.
You can also check out the custom packages and décor we offer for weddings themes here.