Dinner and dance events are fun, relaxed events for employees to interact with each other and have a good time away from their workplace. As an event organizer, how do you ensure that your Dinner and Dance Party is a super-hit among your employees? How to ensure that employees enjoy themselves and do not feel the need to leave the party early?
The wait is over, now you can plan Dinner & Dance events in Singapore with your employees & guests. The restrictions of Covid are eased up in Singapore, so you can plan such events and can have fun!
Presenting 5 exciting ideas for Dinner and Dance events that will wow your employees/guests:
1. GET THE PARTY STARTED WITH QUIRKY THEMES
Want to excite your colleagues about your event way before the actual D-day? Go for wacky themes and let your colleagues' creativity run amok. Announce a "Best Dressed" competition to be held at the event and see your colleagues make a dash to get the wackiest costumes and accessories.
Some of the themes are:
CARNIVAL
WINTER WONDERLAND
GREAT GATSBY
MASQUERADE
2. SUPRISE
Get your organization's top bosses to dress up and perform a surprise choreographed dance for their colleagues. The whole performance is that it should look impromptu and take the audience by surprise. Get the bosses to pull out members from the audience to join them on the floor.
3. TEMPORARY TATTOO STATION
Set up a Temporary Tattoo Station and hand out quirky custom temporary tattoos to your attendees. These are colorful, easy to sport, and great conversation starters. You can design temporary tattoos in your organization's logo or any kind of fun message to suit your dinner and dance theme.
4. SELFIE BOOTH OR PHOTO BOOTH
Our generation is obsessed with taking selfies and photos, enhancing them with various apps, making gifs (think Instagram Boomerang) and videos with them, and posting them on social media.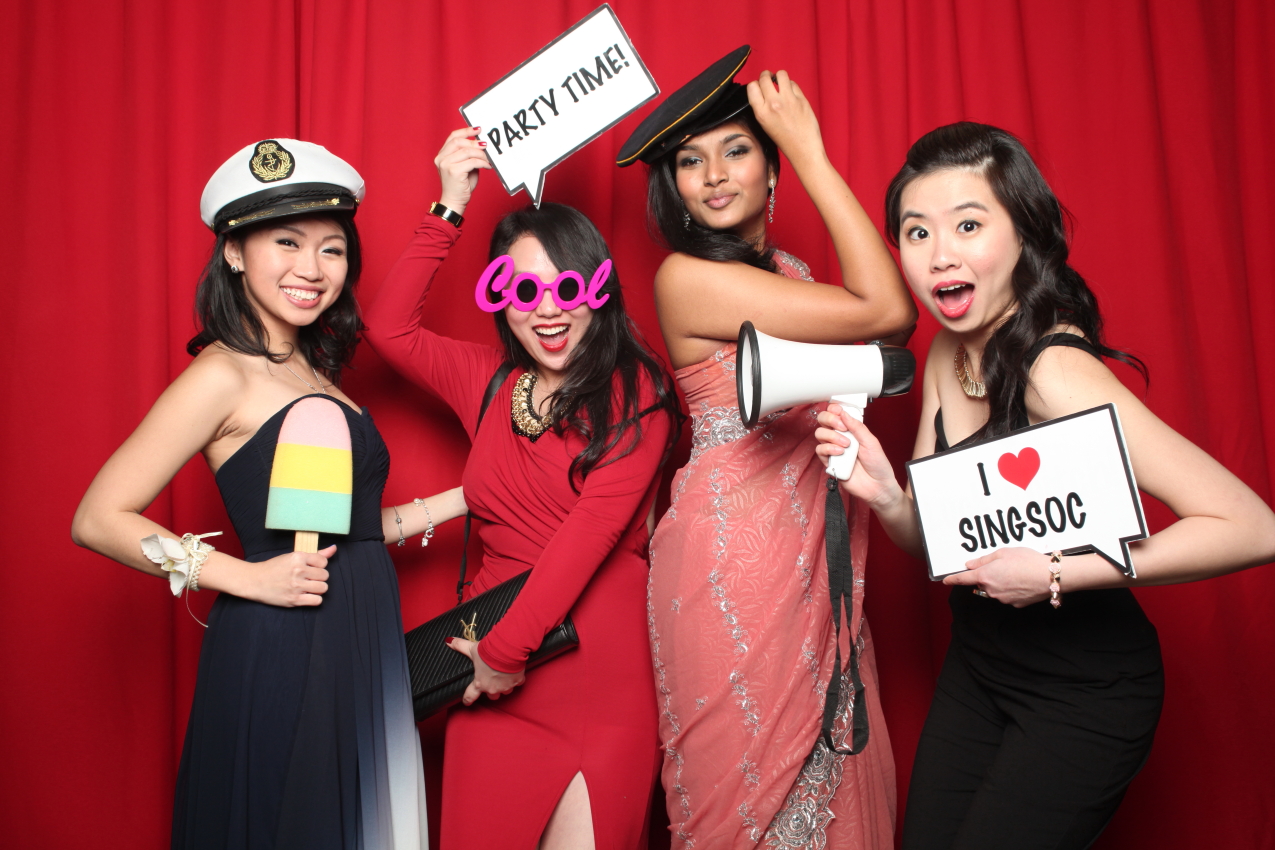 5. CRAZY DINNER AND DANCE ACTIVITIES & GAMES
CHARADES
Divide into two teams and have each person write a secret word or phrase on a piece of paper. The slips of paper are collected and separated, with each team guessing the other's phrases or words. Alternating turns, one person from each team acts out the clue without speaking – and no mouthing! The team members can shout out guesses, but they have to figure out the word in three minutes or less. Each correct answer is worth one point.
SING DOWN
Get your vocal chords ready – this game requires fast thinking and good singing!
Folks divide into teams and a designated person chooses a word. The teams have one minute to think of as many songs they can that contain the word in a lyric. When brainstorming time is over, each team takes turns in singing a song that includes the word.
PHRASE
To avoid dull dinner table conversation, add a bit of spice to the chatter with this game.
Before the guests arrive, brainstorm funny or weird phrases and place them under each person's plate. When everyone sits down, have them read the note to themselves and memorize it. As the dinner progresses, each guest has to naturally slip their phrase into the conversation, without the others noticing.
STREET MAGICIAN
CARICATURE
We are launching Rosette Celebrates soon for fun events & Corporate Deck events like these. Till then, Rosette Designs & Co. also do Corporate Deck events planning & decor.
If you wish to find out more about how we can help you organize a fun Corporate deck dinner & dance, book a free consultation with us or drop us a text at 96694213.
We are looking forwards to make your employees & guests special.