Singapore has a vibrant, colorful culture and an Indian wedding in Singapore embodies all of that and more.
Indian weddings are huge celebrations of love and life. The actual wedding only part of this celebration that's often 3-9 days long. While various reasons in India have different customs and traditions, here's what you need to know if you're attending or planning an Indian wedding in Singapore.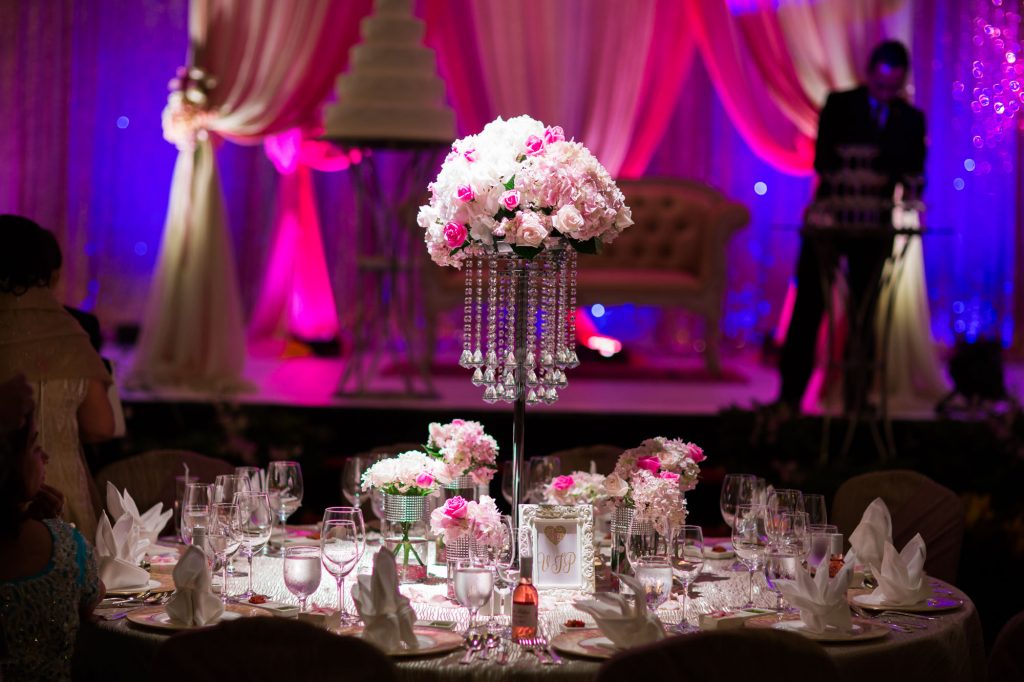 An Indian wedding mostly has a lot of traditional ceremonies involved, often spanning over many days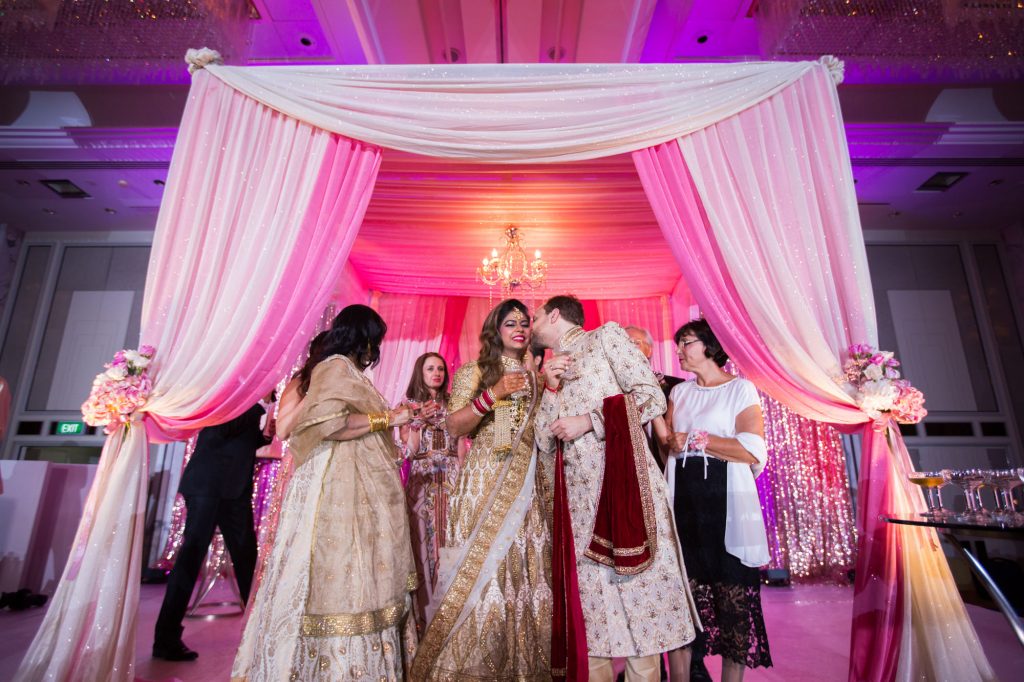 A hint of tradition with a fresh, modern feel is something most couples planning an Indian wedding in Singapore tend to steer toward. This could be the case with decor, outfits or the customs involved in the wedding.
When invited to an Indian wedding, be prepared to attend multiple events over 3-5 days. These events are usually very fun, colorful and have great food (if you're a foodie like me). Expect to spend anywhere between 2-5 hours for each event.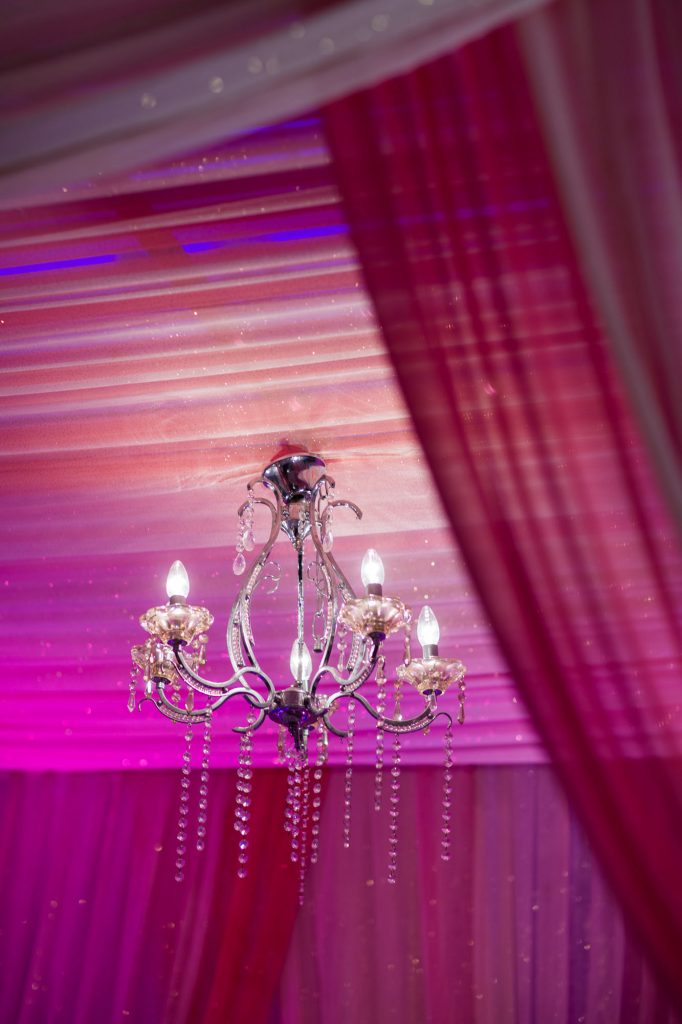 Hindu Indian weddings often have many pre-wedding ceremonies to celebrate the couple such as :
The Sangeet – usually held in the evening, involves music and dance. This is often clubbed with the cocktail party, the mehendi ceremony, haldi ceremony , the baraat (the actual wedding ceremony) and the reception dinner which is usually after the wedding to celebrate the union of the couple.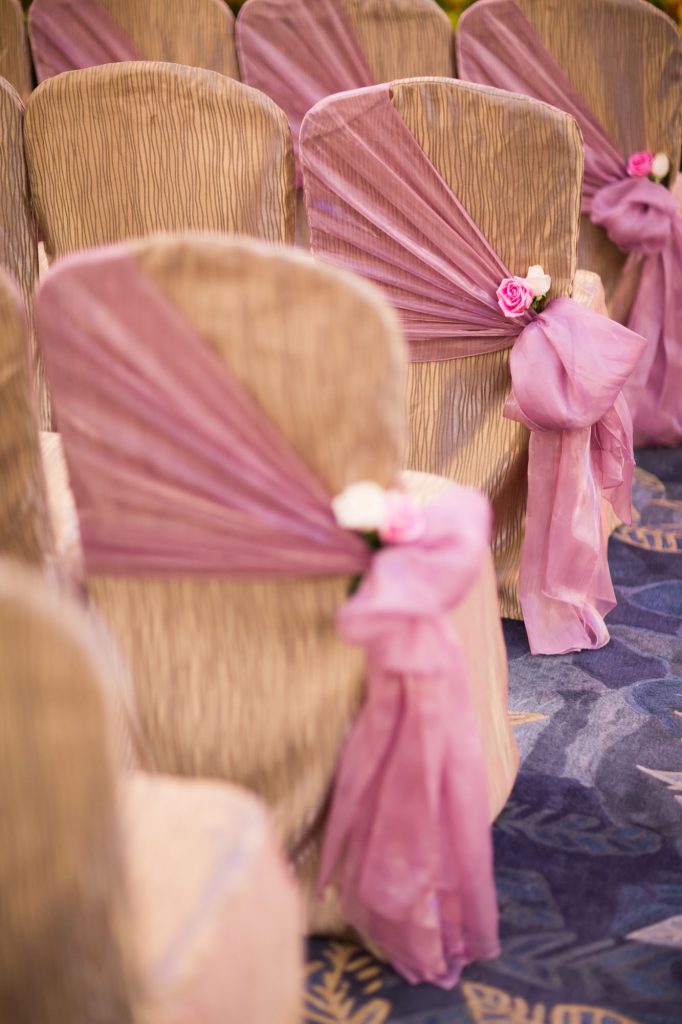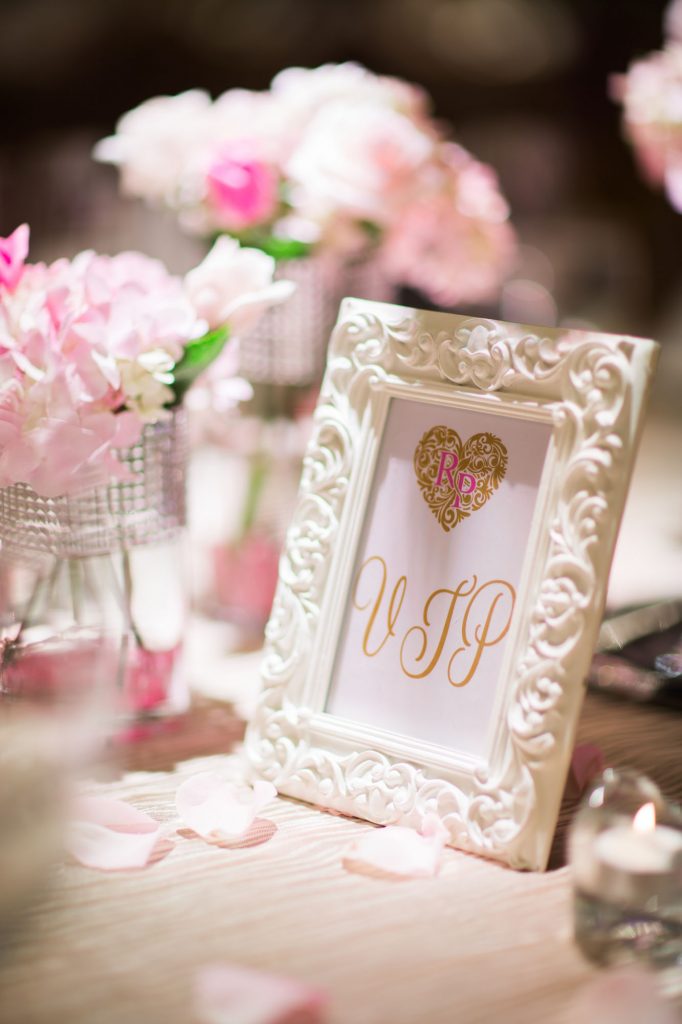 What kind of gifts are recommended for an Indian wedding ?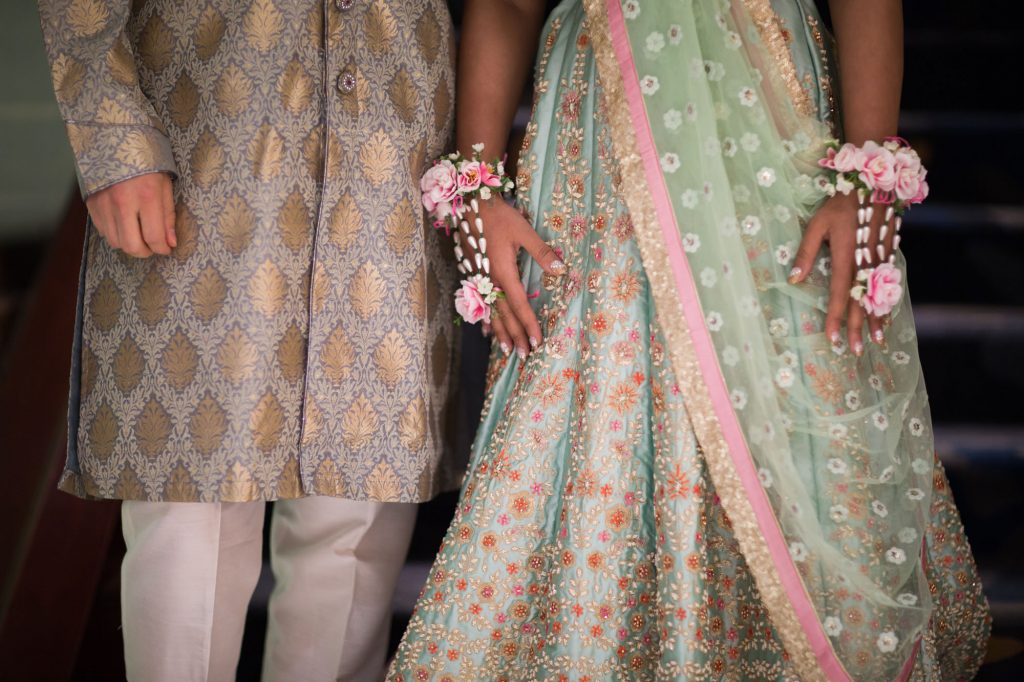 Obviously, there's no one size fits all recipe when planning a wedding gift. Each couple is different and gifting ideas should depend on how well you know the couple and what your relationship with them is.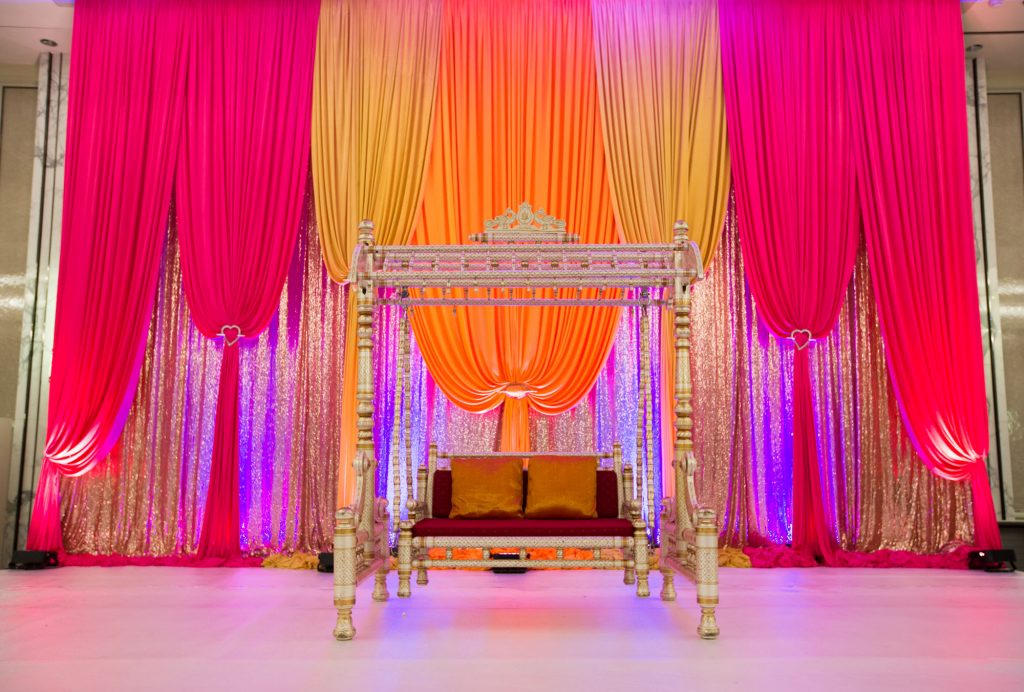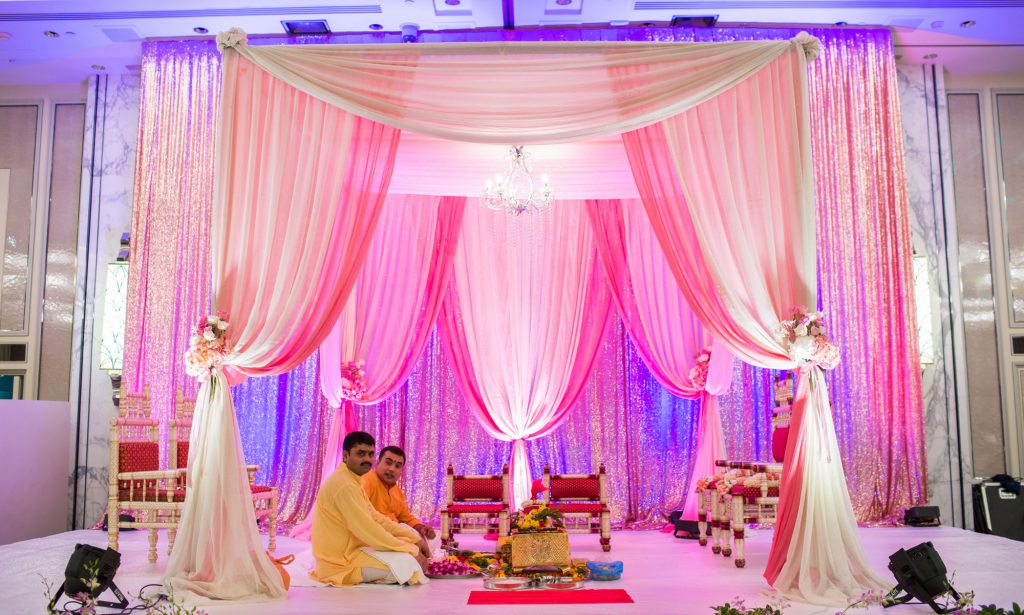 Cash gifts are usually the safest bet unless specified otherwise.
Getting a gift from a registry is a good idea as well if the couple has signed up for one.
There's more to an Indian wedding than riots of color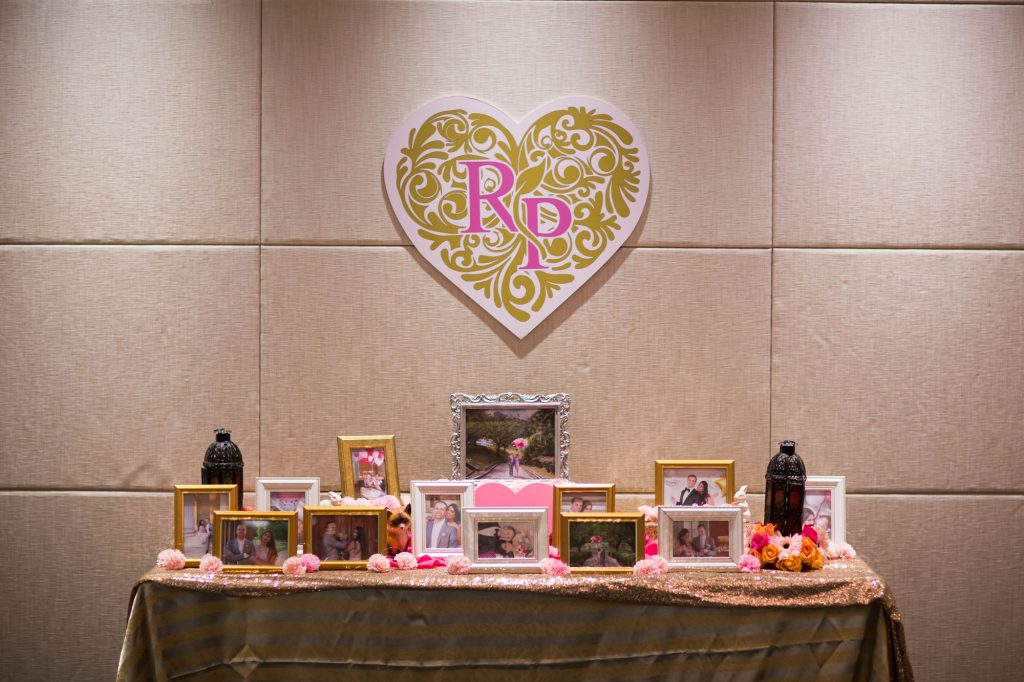 Indian weddings also serve great food apart from being big celebrations of life. Expect a lot of spicy food, rich gravies, lentil snacks, biryani, and many vegetarian options. Indian food is rich in flavor (albeit quite high on masala) and is an experience in itself!
When attending an Indian wedding, be ready to shake a leg or two. Music and dance and all things Bollywood are part of at least a few designs weddings and help charge up the atmosphere as well
What to wear ?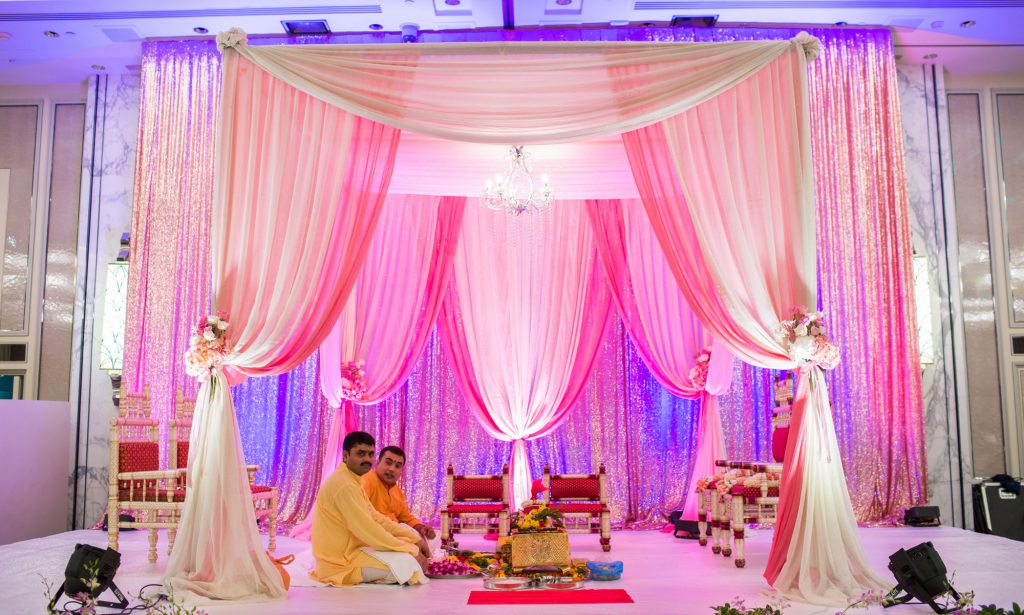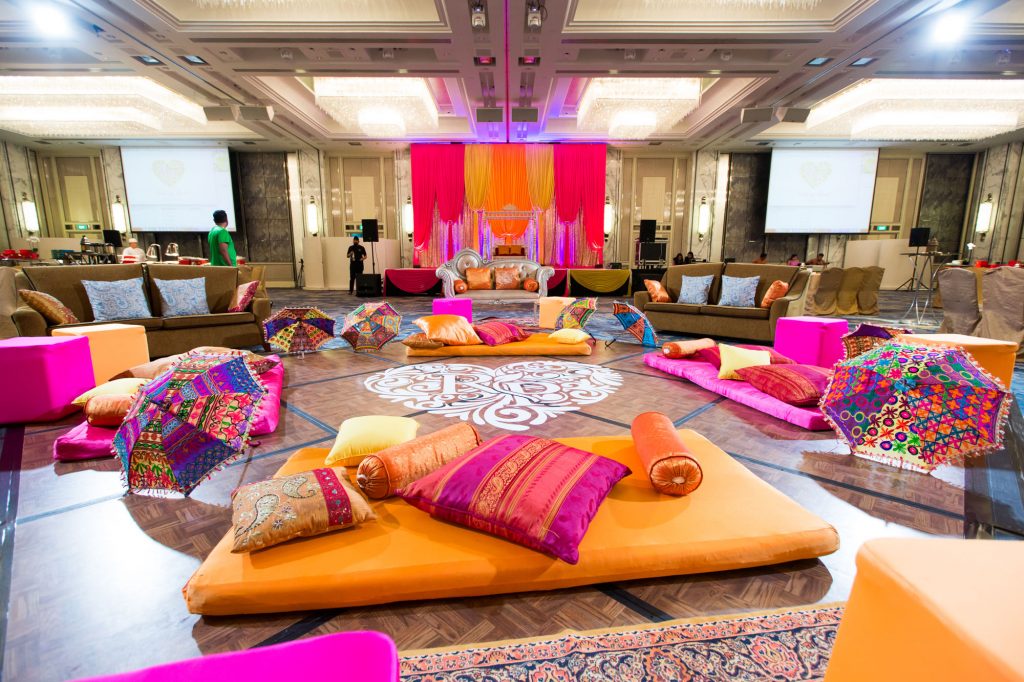 Hosts are usually prepared for diverse dressing when inviting guests of multiple nationalities to weddings. Modest, formal dressing is always a good option. However, if you want to experiment with new styles – Indian wear like saris are easily available for those willing to experiment.
If the host specifies dress code in their invite, it's fair to dress according to it (without going overboard, of course)
At the core of every wedding is the couple and their union. So even if you're unsure of traditions , we hope this post gave you a small sneak peek into it. Remember not to take things too seriously as a wedding guest – just be present , and have fun!
all decor shown in this post ws deigned and created by Rosette Designs and Co for Reetu and Pascal.